Contact me for a free consultation.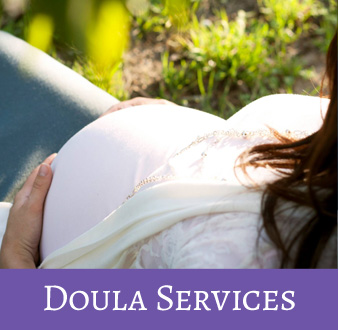 "The natural birth of my daughter was a beautiful experience. Marie really made it possible. Before I went into labor, Marie taught me how to focus on sending positive signals to my brain before pain signals could get there. Throughout labor, I used the counter-pressure technique a lot, and she was there for me 100%. She always knew what to suggest to help me manage the pain and focus on the positive, and she helped my husband to know exactly what he needed to do also. The most amazing technique she offered was the music for each stage of the birth. The music guided my body to progress toward having my daughter and helped me focus on the happy ending rather than on the contractions. It was amazing!" Jeanne A.
When you hire me, you gain access to my 3 greatest strengths:
My hands- that have comforted and supported over 130 laboring moms.
My heart- that loves what I do and believes in your ability to give birth.
My mind- that has researched childbirth intensely and has a firm understanding of the benefits and risks of most birthing scenarios.
My Birth Philosophy
As a woman who has given birth 4 times, and as a doula who has supported hundreds of women in the births of their own children, I truly understand the unique support a laboring woman desires and deserves.  Your child's birth will leave a lasting impact on your life, and my goal is to help ensure that those memories are empowering, positive, and uplifting.
I view birth as a normal, healthy experience that should empower women and bring families closer together. I strive to prepare both parents to enter their birth feeling supported, educated, confident, and excited.
I combine all I know from my doula expertise, Music Therapy degree, and personal experiences to provide my clients with the highest quality of care and support.  As one of the most experienced and educated doulas in Boise, I know I can help you have a great birth.
Fees and Services
My Doula Package is $800 and includes: 
One prenatal appointment
Music Birth Playlists and Practice Imagery Tracks
One copy of my book The Sacred Gift of Childbirth
Unlimited phone/email/text support throughout late pregnancy and early postpartum
Access to my lending library which includes books, affirmation cards, TENS Unit
Continuous labor and delivery support
Immediate breastfeeding support
Birth story and birth photography
Blog entry, when wanted
I require a $400 deposit upon contract signing.  Full payment is expected by 37 weeks. (Mileage fee will be added if you live outside of my 20 mile radius)
Add-ons
Extra prenatal appointment(s), $50 each
Additional belly binding appointments, $35 each
Placenta encapsulation, $200.  With tincture, $250 (Placenta services provided by Idaho Birth Services.  I will deliver your placenta to their location, and bring your pills to you during our postpartum visit.)
$1.00/mile travel fee will be added for meetings outside of my 20 mile radius
Studies show that doula support provides a:
31% decrease in the use of Pitocin
28% decrease in the risk of C-section
34% decrease in the risk of being dissatisfied with the birth experience
14% decrease in the risk of newborn being admitted to the NICU
12% increase in the likelihood of a spontaneous, vaginal birth
9% decrease in the use of pain medications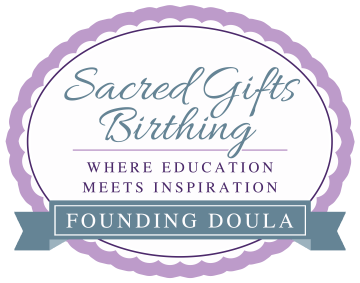 Looking for a doula in your area?  Check out my Sacred Gifts Doulas from all over the country.
These women are all in good standing with their doula organizations (meaning they take their profession seriously and are great at what they do!), and they are also equipped and eager to help you understand the spiritual and scientific aspects of giving birth.