It's no secret that I love natural childbirth.  Not only do I love it, but research overwhelmingly shows that natural birth is the safest way for low-risk women to deliver.  That being said, I absolutely hate the natural vs. medical birth fight.  Why fight for a side when we should be fighting for safe birth?  For most women, natural birth is what is safest, but not always.  And just because something is safe, doesn't mean it is easy!
I can't fully support either side of the childbirth debate because both sides downplay certain aspects of birth, and both sides exaggerate.  The medical world downplays the risks associated with interventions, focusing solely on their benefits, giving women the false assumption that everything they offer is safe and prudent for every situation.  The natural world focuses on the physiological benefits and safety of giving birth, but downplays how physically difficult and painful natural childbirth can be for many women.  My writing typically focuses on giving women the omitted information regarding medical interventions, but today I'd like to focus on three areas that need improvement from the natural birth camp.
Making natural birth out to be easier than it really is. Can natural birth be painless, even easy?  Yes, to some; but the overwhelming majority of women find labor to be painful.  Our epidural rate is all the proof we need to see that that general consensus is labor is painful.  It seems like natural birthers (educators in particular) are insistent on telling women that birth is not painful, as a way to almost manipulate them into wanting a natural birth.  But how does this serve the woman who will eventually go into labor and find out for herself that natural birth is not easy or painless?
Some women will have a 3 hour labor with a baby that was optimally positioned, but others will have a labor with a posterior baby that causes intense back pain that not only makes labor longer, but more painful, too.  Natural birth can be hard.  Incredibly hard!  And telling women otherwise is insulting and dishonest.  If a woman is strong enough to give birth she is strong enough to handle the truth.
Whether you call it a pressure wave, a surge, or a moment of intensity, it's still a contraction.  You can change the name, but you can't change what it is or what it does.  Yes, we can give women helpful tools to lower their perception of pain, but we can also give them realistic expectations of how difficult labor is to many women.  I like to tell my clients to expect labor to be difficult, but to also expect themselves to be strong enough to handle it.  This lets them know that perceiving their birth as painful is not them failing at birth, but merely experiencing birth.  It also lets them know that their body and pain threshold will rise to the occasion, and they will be able to cope.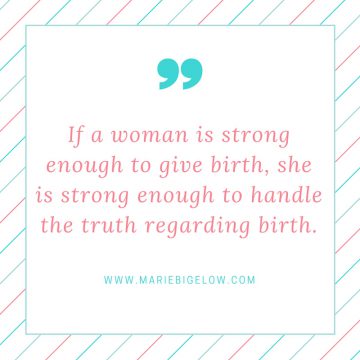 Making their clients hostile towards medical professionals. Something happens when women learn the real risks associated with interventions.  They get mad, and they get afraid that a medical professional will take advantage of them.  However, taking these strong feelings of distrust and defensiveness into the birthing room can bring a lot of unneeded contention into a birth.
It is not only acceptable, but preferable for birth educators to teach their clients that although birthing interventions are grossly overused, that most medical professionals are merely just doing their job- providing the medical care they were trained and hired to provide.
It's an interesting predicament for both parties.  The nurse is trained to give medical care, and the couple has chosen to birth in a medical setting, yet does not want anything the nurse is accustomed to providing.  Instead the nurse is met with contempt.  I see this frequently, and it serves no one and only makes what should be a peaceful environment one of tension and mistrust.
A truly educated and empowered couple can go into their birth without defensiveness because they trust themselves to discern what is happening during their birth and they have found a care provider they trust.  When they want to decline a procedure or option, they can do so without contention.  If they enter their birth feeling like they need to arm themselves against everyone who will walk into the room, they have chosen the wrong location to give birth in.  (Unless they live in an area where hospital birth is the only option.)
Not preparing women for when they truly need interventions. I loved giving birth to all four of my children naturally. It made me feel strong and competent.  But when I wouldn't stop bleeding after giving birth to my fourth child, I begged for Pitocin, feeling nothing could be more excrutiating than the uterine "massage" my midwife was giving me; and knowing my options were uterine massage, Pitocin, or hemorrhage.  Yet, I have seen women reject Pitocin after birth because they have been so engrained to decline interventions that they can't even see that they need one!
We need to teach our clients that our goal isn't to avoid intervention at all costs.  The appropriate use of interventions is our goal.  Our goal is not to routinely use interventions or routinely deny them.  Our goal is to understand them fully, and use them when they are needed and avoid them when they are not.
I remember supporting a woman over the course of several days who was planning a birth at a birthing center.  After days of intense contractions, very little sleep, and no progress with her labor, the midwife and my client jointly decided it was time to transfer to the hospital.  Yet when we arrived, my client was hostile towards the nurse (see example 2) and refused Pitocin for almost 6 hours. (ex. 3) She truly thought her job was to avoid medical interventions, even though she clearly needed Pitocin as her labor was not progressing and her body was showing signs of exhaustion. After "giving in" and accepting medical support she told me she felt like a failure, and didn't understand why all of her friends could have an easy birth but she couldn't. (ex. 1)
Sadly, I knew I had not prepared her for this moment.  I had prepared her for her beautiful, out of hospital birth.  Giving her little information on the possibility of having to transfer, assuming she would understand that transferring meant she needed an intervention the birthing center could not provide.
Childbirth education needs to be inclusive and extensive. In today's world of options we can't just focus on the safety of natural birth or the risks of interventions.  True childbirth education isn't one-sided, but educates on the full spectrum of possibilities and options.  And that means not making your side of the debate seem infallible.
We need to educate honestly so women do not enter their births with unrealistic expectations, feelings of mistrust and hostility, or inability to determine if they need medical support.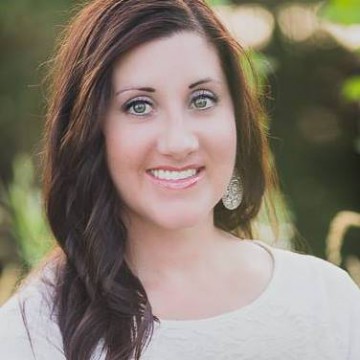 Written by Marie Bigelow, MT, AdvCD(DONA).  Author of The Sacred Gift of Childbirth: Making Empowered Choices for You and Your Baby.   Marie lives in Boise, ID with her husband and four children.  She attends births as a doula and teaches childbirth education classes.