"Behold, I bring you good tidings of great joy, which shall be to all people. For unto you is born this day in the city of David a Saviour, which is Christ the Lord." Luke 2: 10 & 11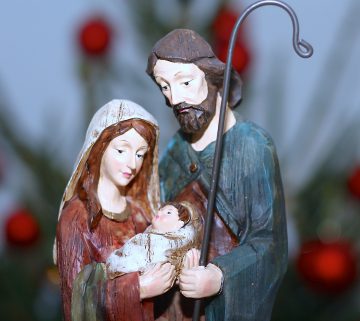 Who doesn't love Christmas?! A joyous but stressful time filled with the hustle and bustle of celebrating and gift-giving. It reminds me of another joyous time in our lives, (often filled with exhaustion and stress…) having a baby. Mindfulness and careful preparation can lighten the load for either event. If you prepare and keep in mind the reason for this season in your life, slowing down can be a great blessing and gift to you and your family.
The Gift of Being Prepared
"For unto us a child is born, unto us a son is given: and the government shall be upon his shoulder: and his name shall be called Wonderful, Counsellor, The mighty God, The everlasting Father, The Prince of Peace." Isaiah 9:6
Jesus Christ's birth has been foretold and testified of by prophets since the beginning of time, and is a necessary part of our Heavenly Father's plan for our happiness. In the pre-existence, a plan was presented to us. We chose to follow that plan, and if we persevere in following that plan, we are promised blessings now and in the eternities. Similar blessings are yours if you take the time to plan the important events in your life. This goes double for childbirth.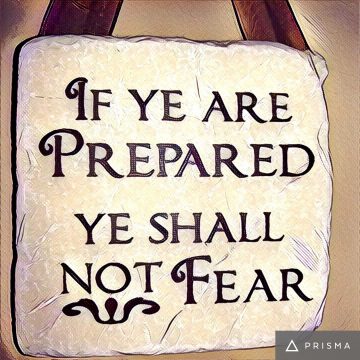 Most people are now familiar with the term 'birth plan'. A birth plan helps you prepare for your birth and helps you communicate to others what your needs and wishes are.  I also think women should create a postpartum plan.  Adding a postpartum plan will help when you are being bombarded with the unfamiliar. It will remind you of what you need to be be doing (or not doing) for yourself and baby, as well as empowering other loved ones who want to support you during this special time.
If possible communicate with your husband about ways he can lighten your load during this time, and let any visitors help out around the house. Make a list of chores you are comfortable allowing others to do. Things like dishes and sweeping would be easy suggestions, even things such as food preparation and laundry can be included… depending on your comfort level and your visitors' willingness. If you have older children consider if they would benefit from some extra care and attention and enlist others to help you fill those needs. Allowing others to serve us isn't always easy, and we often forget that serving blesses both the giver and the receiver. Be sure to give others the gift of a chance to serve!
A doula would be a great resource to assist in understanding what sort of things to include in a postpartum plan. Your birth doula will be there to support you for an hour or two after baby is born and can help you protect that invaluable time for bonding. Some doulas are even trained as postpartum doulas whom you can hire to help out at home after baby comes. This is a great option if you don't have a lot of close family or friends around who have extra time to lend a hand. Benefits of a postpartum doula can include anything listed in the above paragraph as well as breastfeeding support, running errands, and assisting in newborn and self care. A Doula will also have a good list of local resources such as care providers and support groups that she can help refer you to for additional support.
The Gift of Rest
After your baby is born, I suggest taking a page from Mary and Joseph's experience. They were only visiting Bethlehem when the "days were accomplished that she should be delivered." Yet we know that they remained in Bethlehem for at least 40 days.  "And when the days of her purification according to the law of Moses were accomplished, they brought him to Jerusalem, to present him to the Lord;' Luke 2:22. We find an explanation of this law in Leviticus Chapter 12 (verses 1-4)  that gives us a better time frame. "And the Lord spake unto Moses, saying, Speak unto the children of Israel, saying, If a woman have conceived seed, and born a man child: then she shall be unclean seven days;… And she shall then continue in… her purifying three and thirty days…"  For further clarity the bible dictionary notes : "Uncleanness referred to being ceremonially or ritually unclean and should not be taken to mean that…. the bearing of children was morally evil. These regulations… were introduced in the law of carnal commandments (of performances and ordinances) of the law of Moses; being fulfilled by the Atonement of Jesus Christ, they are no longer required of the believers."
The word 'carnal' can simply refer to that which is earthy or natural. I think we can take the word 'purifying' and equate it instead with healing, opposed to some sort of "cleansing".  I tend to think that the Lord gave this law to protect this essential time of healing for mothers and babies.
Even today, many cultures understand this important concept and observe this postpartum period in various important ways that we seem to have forgotten in American culture. Places like Mexico and the Netherlands as well as Vietnam and China use this time to have other caregivers around to do household chores and take care of mom- giving her a chance to focus on resting and caring for baby.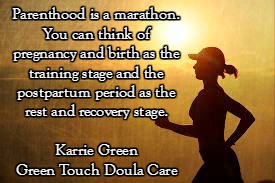 There are science-based reasons why this is an important time for babies and mothers. The World Health Organization has supplied recommendations for postnatal care of infants and mothers with the preface that "The days and weeks following childbirth – the postnatal period – is a critical phase in the lives of mothers and newborn babies. Most maternal and infant deaths occur during this time. Yet, this is the most neglected period for the provision of quality care." It may also be noted that observing this time could even help to keep postpartum depression at bay.
Momentum is growing to encourage families to take better care of themselves in the 4th Trimester and consciously reserve at least the 12 week period directly after childbirth as a time of healing and bonding. There are many things you can do to prepare before baby is born. The way you take care of yourself before birth as well as the environment and procedures involved in delivery can continue to influence your postpartum period.
The Gift of Bonding and Development
"Behold, there came wise men from the east to Jerusalem, Saying, Where is he that is born King of the Jews? for we have seen his star in the east, and are come to worship him." Matt 2:1-2
After the birth of our Savior Jesus Christ, the Wise Men celebrated by bringing him gold, frankincense and myrrh. These thoughtful gifts held both symbolic and practical meaning and would serve the family well. The gifts we give new families should support the mother's healing and the infant-mother bond. The greatest gift we can give others and ourselves is the the time to enjoy the gift of bonding with a new baby.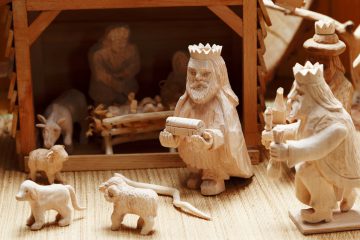 Birth is a big transition for everyone in a family, especially for babies. They are busy adapting to the change of environment that comes from leaving the womb as well as continuing to develop in some major ways. One of the reasons we use the term 4th trimester is because, even at term, human babies are born in a very helpless and immature state. It is an important time for development of the brain. This helplessness does not make them subhuman in fact I would argue that it's more of a superhuman state. They are developing at an impressive rate and their experiences during this time can have a powerful effect on that development. A lot of this learning is done through sounds and touch, especially that of the mother. Next to breastfeeding, this is the best gift you can give your baby.
Taking this time to be with your baby helps to facilitate the rest that you need. Parenthood is a marathon. You can think of pregnancy and birth as the training stage and the postpartum period as the rest and recovery stage. It isn't simply resting but knowing what to do to recover.  Taking care of your exhausted body for the long but satisfying road ahead is the best gift you can give to yourself.

Remember the old adage "you can't pour from an empty cup. "  When you make taking care of yourself a priority, you increase your capacity to care for others. So, remember to celebrate the birth of your baby by giving the gift of a peaceful 4th trimester.  
 "And suddenly there was with the angel a multitude of the heavenly host praising God, and saying, Glory to God in the highest, and on earth peace, good will toward men." Luke 2: 13-14  
Share with us: What was the best thing that you did for yourself and your baby in the 4th trimester?
Merry Christmas from my family to yours!!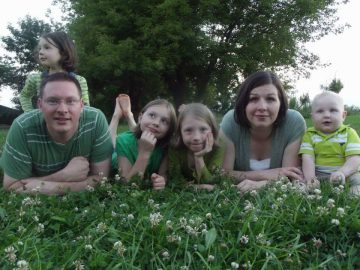 Written by Karrie Green.  
Wife and Mother of 4.
Owner of Green Touch Doula Care
Madriella Certified Birth and Postpartum Doula, Pre Certified Birth Arts International Birth Doula
Serving women in southern MN and northern Iowa.
"As the middle of 7 children I was introduced to birth and breastfeeding at a young age, even being in attendance at my younger siblings births. I was always fascinated with my mother's pregnancy books especially the pictures of baby developing in the womb. After my own birth experiences I felt a desire to help empower other families but didn't know how to go about it. I was very happy to have finally figured it out when I discovered my calling as a doula!"  Karrie
Give the gift of a great birth!  The Sacred Gift of Childbirth is the perfect book to give this Christmas.