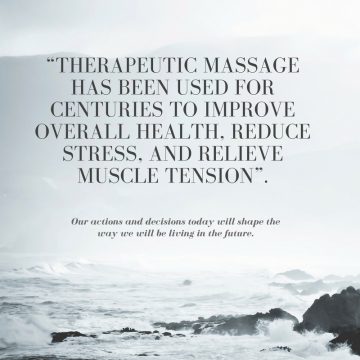 *
As a licensed massage therapist, birth doula and postpartum doula, I have seen first-hand the benefits and effects of massage on pregnancy, labor and the postpartum period.  Today I want to tell you how I incorporate massage into all my areas of support and expertise, and teach you the many ways massage can support a mother from conception through postpartum.
Pregnancy:
During pregnancy I recommend at least one massage a month, but more if they are experiencing pain and tension. Some of my clients get massages every 2 weeks. I've had others who get far less. Whatever you decide, there is no doubt it will have a positive effect for you and your pregnancy. One of my clients decided to get massaged on the same schedule as her doctor's appointments; once a month until 28 weeks, then every 2 weeks until 36 weeks when she started coming every week. I thought it was a brilliant plan.
Massage provides many benefits during pregnancy including: "*Reduced back pain, reduced joint pain, improved circulation, reduced edema, reduced headaches, better sleep and reduced stress."  Plus, it feels amazing! Many women I know just do not take the time to take care of themselves. To me, massage is therapeutic, not a fancy "rich person" thing to do. My business slogan is; massage is a necessity disguised as a luxury. I get massaged every two weeks because I need it, and not just when I'm pregnant! My body goes through a lot and If I don't take care of myself then I won't be able to keep doing the work I love for long.
Some pregnancy symptoms that I have personally helped clients with include; SPD, carpal tunnel syndrome, TMJD, headaches, back aches, round ligament pain and edema. I cannot guarantee results but most of the time women see a lot of improvement.
Labor Induction:
Many women contact me during the end of their pregnancy for a kick-start labor massage. This is actually one of my favorite massages to do. Of course it doesn't always work, but well over half the time it does. I have even had women go into labor on my table! (Which I never get tired of.) A kick-start labor massage includes relaxing the back, neck and hip area as well as focusing on the acupressure and reflexology points that are known to start labor. If it doesn't work, at least the pregnant mama got some needed relaxation and tension relief.  I've learned special points to induce labor in classes and from mentors that have done this for years. I have practiced and honed my skills in the 6+ years since I've graduated from school.
Labor:
There is a small percentage of women who don't like touch during labor but most of them find that massage relaxes them and lessens their discomfort.  When my clients ask me if I can massage them during labor I always respond with "Yes!  And it will feel amazing!"
Almost all of my doula clients love foot rubs and back rubs during labor, as well as the counter-pressure techniques I do. There are certain acupressure points I use to make sure their labor progresses smoothly, especially if they have an epidural. I also use clary sage oil and some blends made by my doula agency, Beautiful Birth Doulas.
Since I specialize in massage I include one massage in every doula client's birth package, with the option of adding on more massages if requested. I actually have a good reason to include this, besides the fact that everyone needs massage. First, women seem to go into labor when they are relaxed. so keeping them relaxed in the final weeks of pregnancy is very beneficial. Second, by giving my pregnant clients a massage before they are in labor, I can gage their pressure preferences, ticklish spots, and tense areas. This allows me to know exactly what each client prefers and automatically do it when I'm massaging during labor! (Sneaky, I know, but it really does make me seem like I have "magic hands".)  Just as you want your doula to get to know you, it's a good idea for her to get to know your massage preferences, too.
Postpartum:
As a postpartum doula, I cannot neglect the "4th trimester."  Though the first 6 weeks after birth are critical for recovery, this is a time most American women seem to skimp on. They feel the need to get up and go to church or go to the store mere days after giving birth. Here is my opinion, if you feel a surge of energy, save that energy for healing! And massage can be a great way to facilitate postpartum healing.
Massage is appropriate and useful any time after a woman has given birth. Massage done within the first few days postpartum is typically most comfortable for the woman inside her own home, and I am always happy to provide these (even when mom is wearing her postpartum underwear!).  Most moms who've had epidurals find that their back muscles around the injection site are sore and tender. Also many women give birth squatting or are bouncing on the birth ball during labor, which leads to sore legs and glutes.
Generally I tell women that 2-6 weeks postpartum is an ideal time to come in and get a massage. During postpartum massage I always include the stomach, which most women love. Don't confuse this stomach massage with the often painful "uterine massage" nurses perform soon after a woman gives birth. This is a very gentle, soothing massage that can help your uterus shrink down to normal, organs return to place faster, helps with constipation and also with digestion.
If you have had a cesarean birth, I can't do stomach massage until 6 weeks. If you are breastfeeding, postpartum massage can help with your strained back and neck from those awkward breastfeeding positions we sometimes find ourselves in.
Pregnancy changes the body drastically over 9 months. I believe massage can help facilitate these changes and make for an easier birth and recovery. I would encourage all pregnant women to make prenatal massages a part of their pregnancy journey.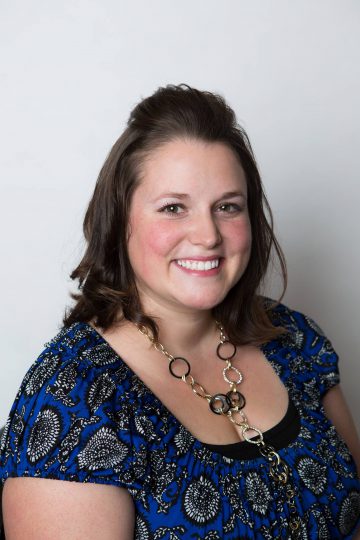 Written Jennifer Anderson LMT, Beautiful birth doula and postpartum doula
Owner of Tachi Massage
898 S State St STE 310, Orem UT 84058
Mention this post and get $15 of a massage or $50 off a doula package.
Jennifer has been a licensed massage therapist for over 6 years. She graduated from UCMT. She's loved every minute of it. The last few years especially, Jennifer has focused on prenatal massages, and is now a birth doula and postpartum doula. She usually incorporates massages into everything. Over the years she has worked at spas and chiropractor's offices as well as private practice. She is always hungry to learn and grow her knowledge to share with clients and friends. Jennifer is married to an amazing guy Dennis and together they have 2 daughters, 6 and 4 as well as another on the way!
*I am not a doctor and you should discuss any lifestyle changes with your doctor or midwife