14 years ago I began my journey into the world of doula work and childbirth education. Since then, I have been able to support 130 births as a doula, given birth to 4 children of my own, and teach hundreds of couples in my Music Birth classes.  It has been one of the most rewarding aspects of my adult life.  To celebrate this milestone, I'm offering some great discounts for the next 14 days!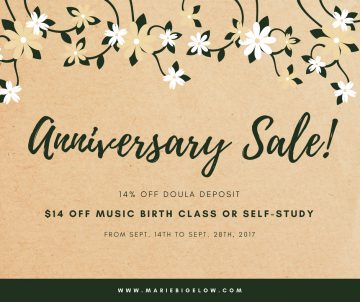 Take $14 off your Music Birth Class Tuition.  ($60-$14= $46)
Take $14 off the cost of the self-study course, Music and Miracles.  ($75-$14= $61)
Take 14% off your doula deposit.
Basic Package ($350-$49= $301)
Supreme Package ($400-$56= $344)
Contact me for a free consultation.  I would love to help you have a great birth!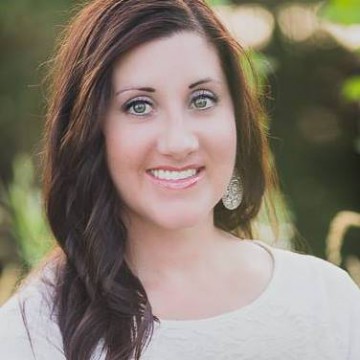 Marie Bigelow, MT, AdvCD(DONA)
All sale prices end at 11:59 pm, Saturday, September 28th, 2017.